Suryavamsam (சூர்யவம்சம்)
A quintessential part of growing up in Tamil Nadu (TN), India during the 90s
Date: Mar 30, 2018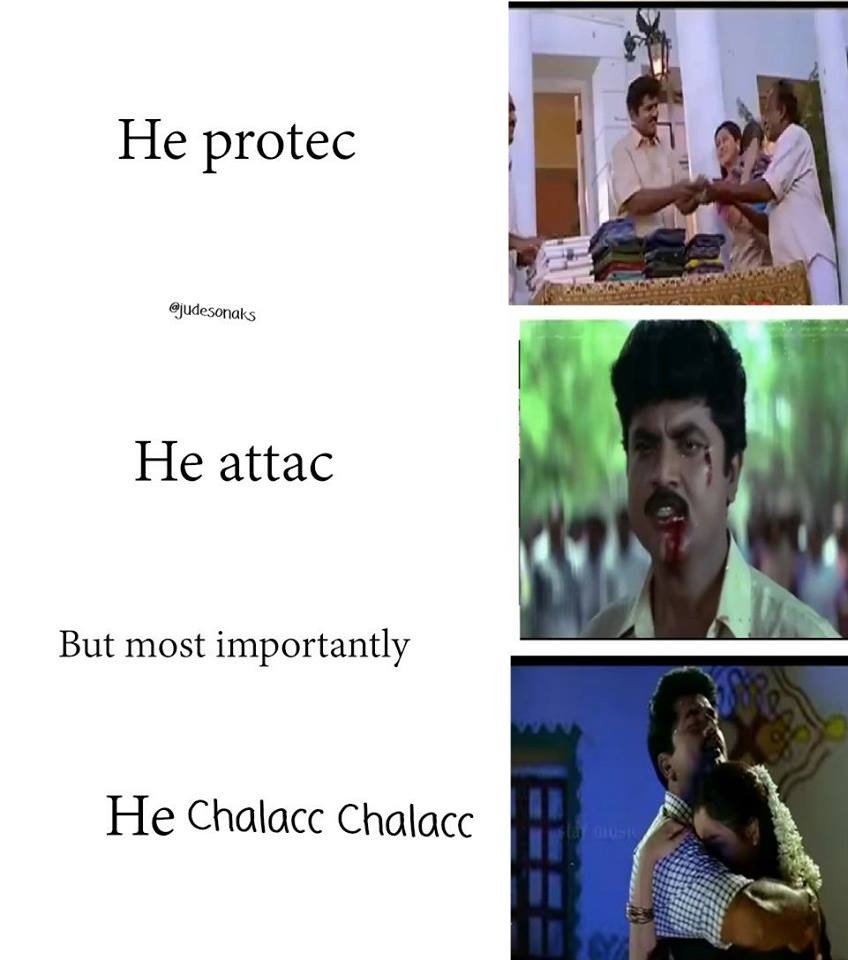 This meme originally posted by "Tamil Dank Memes" on facebook had me in splits. The pop-culture reference is just perfect. This meme managed to take me back to my childhood days. I've lost count of the number of times I watched Suryavamsam on KTV growing up. Chinnarasu isn't just a name to us, it's an emotion. Chinnarasu is a Tamil cinema legend. The song chalaku chalaku is quite a sight for sore eyes. While the picturization is hilarious, the tune is quite catchy. If someone from Tamil Nadu fails to catch references to Suryavamsam, I'd bet the person grew up under a rock.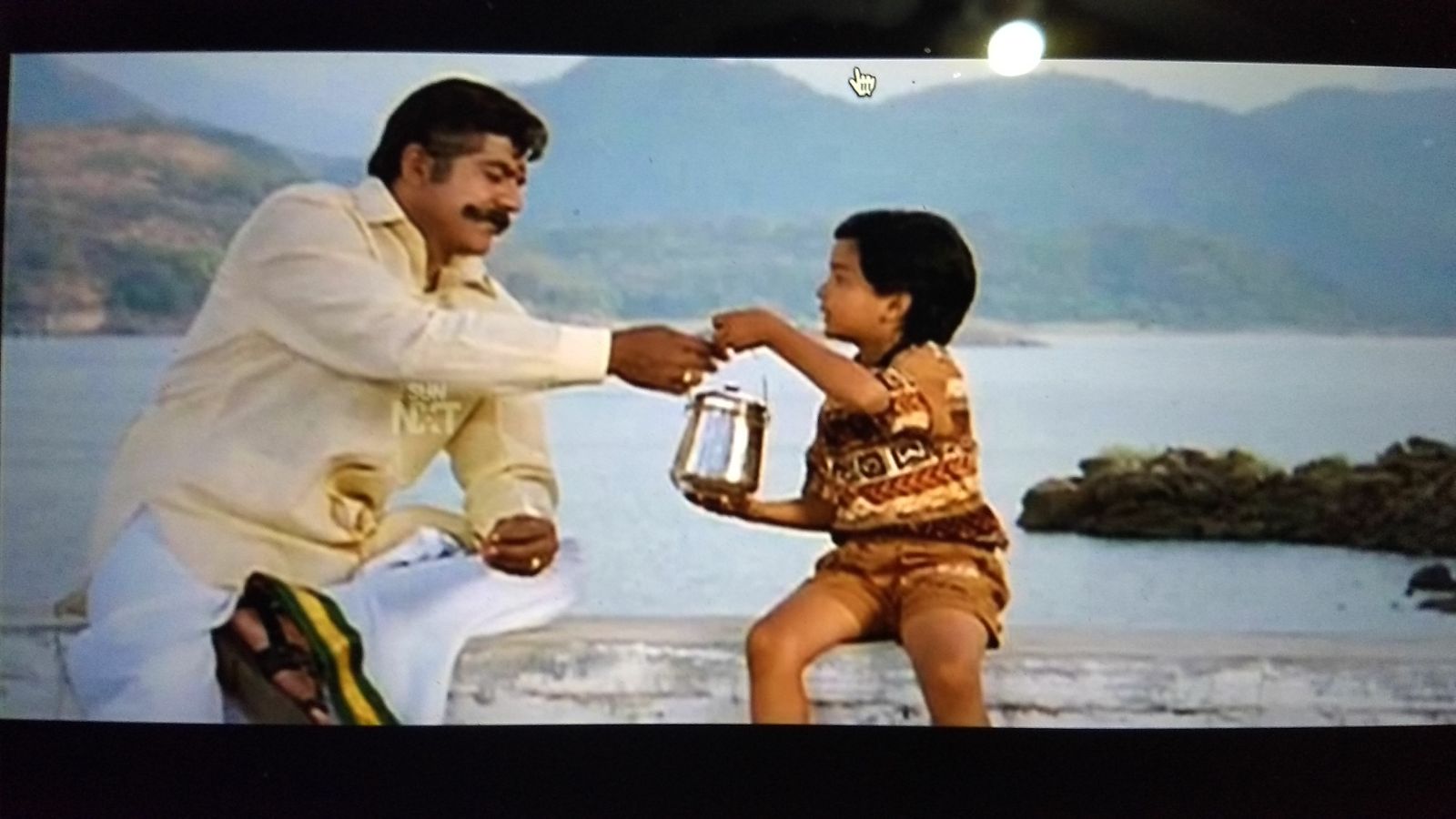 Who could forget the paayasam saapdunga friend (pasyasam is a popular, delicious dessert in TN) moment? That one scene managed spawn entire subculture of comedy sequences and online trolls. "He protec, he attac, but most importantly he challacc challacc" - I was literally laughing out loud when I saw the meme. It affected me so much that I ended up watching Suryavamsam again. And damn, the movie still holds up! Who would've thought, the positive memories from my childhood could still evoke such strong emotions.
I was pleasantly surprised by the stuff I remembered from the movie. The cult scene where Devayani touches Sarath Kumar's feet while pretending to pick up a paper weight, Manivannan's comic antics, Chinnarasu becomes rich in the span of a 5min song, etc. I guess the movie pretty accurately captured the mindset and moral values held in high regard by the average Tamilian. The movie was eventually remade (quite successfully) in Telugu and Hindi, thus cementing its place as a cult classic of Indian cinema. If you know Tamil and haven't seen this movie yet, trust me, you're missing something big in your life :P I'm currently experiencing the earworm reverberation - "Natchathira jannalil vaanam etti paarkuthu, siragai virithu parappom... laa la laa la laa laa... " (நட்சத்திர ஜன்னலில் வானம் எட்டிப் பார்க்குது சிறகை விரித்துப் பறப்போம்). The tune's not getting out of my head for a long time.
Signing off,
Gautham Vasan